GALLERY 1
HOME | ABOUT US | CALENDAR | GALLERY 2 | MEMBERS | RELATED LINKS & INQUIRIES
---
Safety Awareness Seminar & 2nd Martial Arts Expo - Album 1 View photos

Safety Awareness Seminar & 2nd Martial Arts Expo - Album 2 View photos

Seminar with Master James Sy Jr. (2nd Semester 2006-'07) View photos
Theme: 1st Conceptual Approach to Reality-based Self-defense (Basic Arnis / Stick-fighting)

Seminar with Maxwell Maun Sensei (1st Semester 2006-'07) View photos
Theme: Common Sense Self-defense Seminar

Club start - First few years of our club. View photos
---
FIRST T-SHIRT LOGO
"DO: THE WAY, Do the Way"...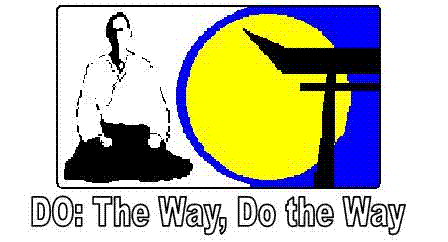 FOUNDING MEMBERS DOING THE BASIC FOOT WORK.
(Pictures taken in our second practice venue/location -the Old Antomy Lab)
1st venue: COLLEGE QUADRANGLE
2nd venue: Old Anatomy Lab
3rd venue: Former Registrar's Office - (present President's Office)
4th and current venue: Above the Old library. (Entrance is through the spiral staircase seen on the rear end of the Quadrangle)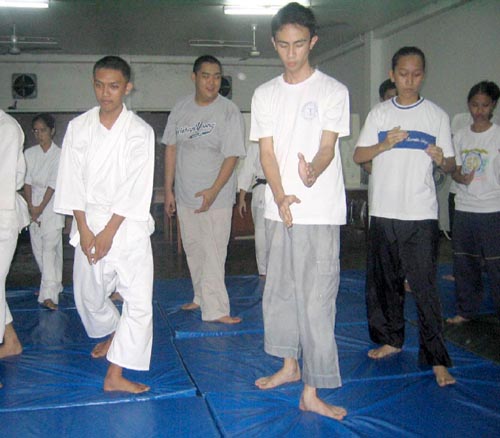 STRETCHING, STRETCHING, STRETCHING...and more STRETCHING.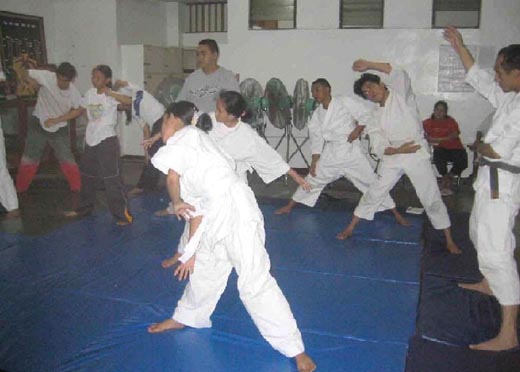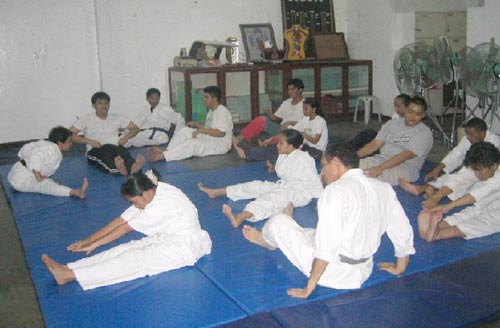 STELLA SENSEI DEMONSTRATING A TECHNIQUE IN ONE OF OUR SEMINARS (1st Semester, 2005-2006).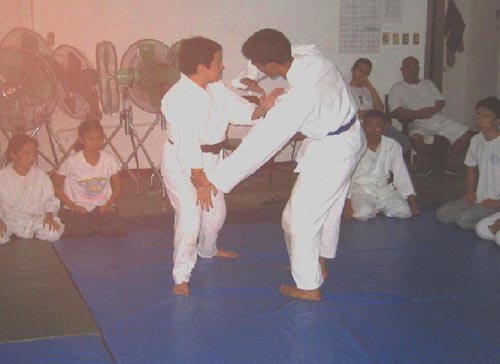 NOEL FUENTES SENSEI & STELLA SENSEI PERFORMING IRIMI-NAGE IN ONE OF OUR SPECIAL SESSIONS (September 2005).
Theme: Aikido: An Introduction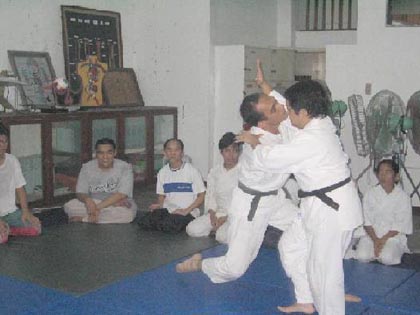 GROUP PICTURE OF THE PIONEER MEMBERS.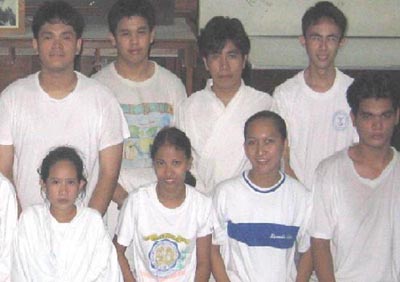 ---
DO CLUB 2006-2007
Photos taken in our newly-provided practice venue (PRESENT VENUE)
Regular practice session.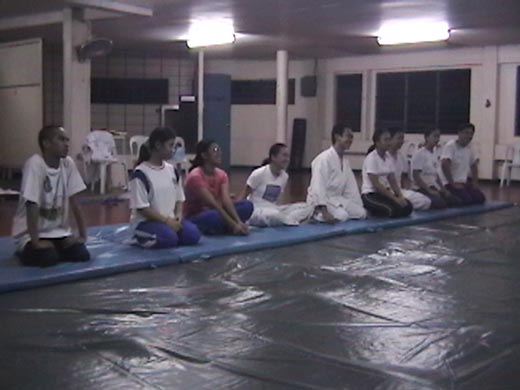 One of our special session. Session with invited martial arts instructor.
Guest: Maxwell Maun Sensei (head instructor - Bacolod Aikido Enthusiast (BAE)
Topic/theme: Common-sense self-defense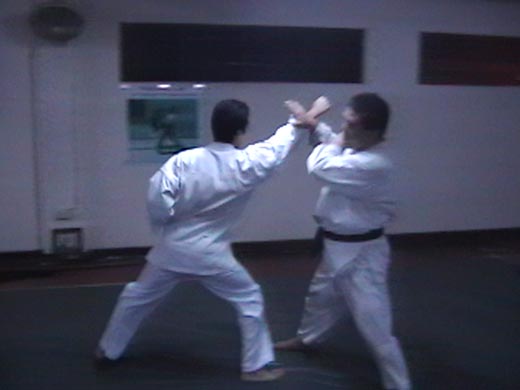 Sensei Max teaching the proper way to lock or pin an opponent.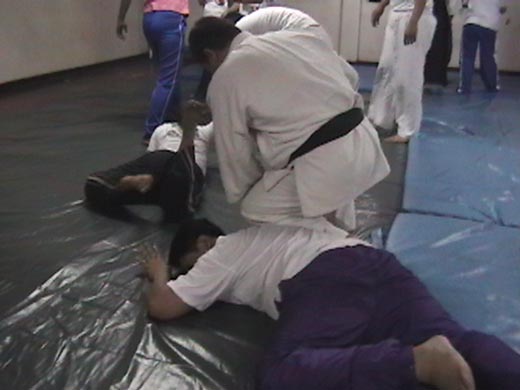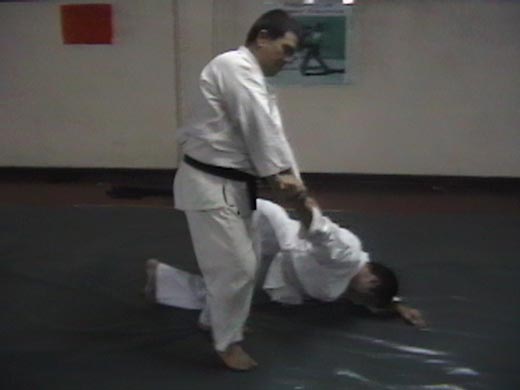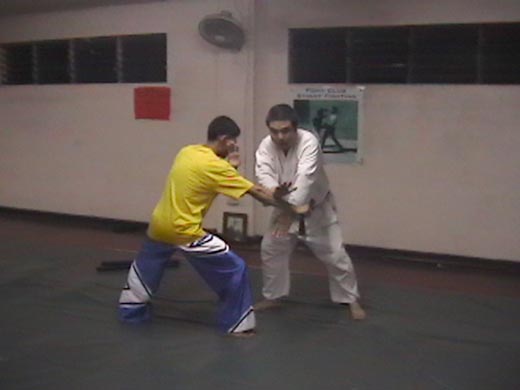 Basic example of how to immobilize an attacker with knife.